We have two office bases in the North West: just outside Liverpool and just outsideChester
We will travel 30 miles radious from either of our bases, should your venue be outside of this, please call, as we are happy to travel, but an extra charge may be applicable depending on distance and venue.
We cover the whole of the North West, Wales, Cumbria and further, depending on job requirements, but a mileage charge may be applicable if outside of 30 miles of our base. In addition travel time would need to be considered before we confirm the job.
The Magic Mirror is a heavy item and requires a flat access to your venue. Should you require the mirror to be located upstairs, you need to state this when booking, as we may not be able to have another crew member on board and a site visit may be required to establish health and safety risks. We can refuse to install the mirror if you fail to state this in your booking form.
Call Alex today on 07803 417277 to check availability and a free quote.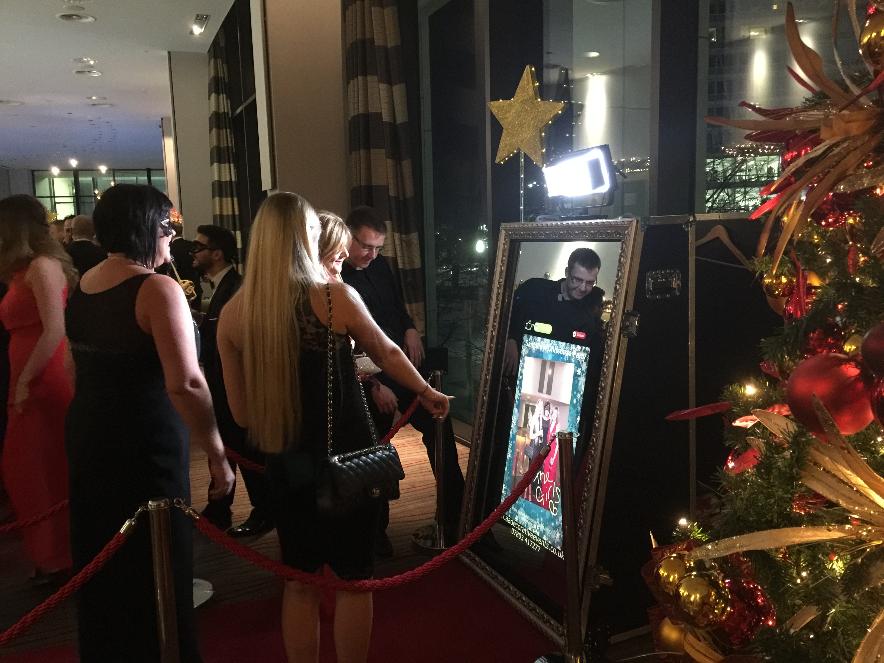 ags: Magic, Mirror, Hire, Liverpool, Prices, Selfie, Photo, Booth, Wirral, Cheshire, Lancashire, Photo Mirror, Selfie Mirror, Magic Mirror, Magic Photo Mirror, Magic Selfie Mirror, Photo Mirror, Magic Photo Mirror, Touch Screen Mirror, Magic Photo Mirror Hire, Magic Mirror Hire, Selfie Mirror Hire, Selfie Photo, Selfie Photo Mirror Hire, Magic Mirror Hire, Magic Photo Mirror, Magic Selfie Mirror, Magic Photo Selfie Mirror, Magic Mirror Hire Prices, Magic Mirror Rental Prices, Selfie Mirror Prices, Selfie Mirror Hire Price, Magic Photo Mirror Hire Price, Selfie Mirror Hire, How Much to hire a Magic Mirror, How mUCH TO HIRE A Magic Selfie Mirror, Liverpool, Chester, Wirral, Cheshire, Manchester, Preston, Selfie Mirror Liverpool, Se
lfie Mirror Hire Liverpool, Selfie Mirror Hire Price, Selfie Mirror Rental, Selfie Mirror Hire Price Liverpool, Selfie Mirror Hire Manchester, Selfie Mirror Hire Wirral, Selfie Mirror Hire Cheshire, Selfie Mirror Rental Price Liverpool, Selfie Mirror Rental in Liverpool, Selfie Mirror Hire Wirral, Selfie Mirror Hire North West, Magic Mirror Hire for my Party, Magic Mirror Hire for my event, Magic Mirror Hire for my Wedding, Magic Mirror Hire for my party in liverpool, Magic Mirror Hire for my birthday party, Magic Mirror Hire for my wedding in Wirral, Magic Mirror Hire for a Prom Night, Magic Mirror Hire for my wedding in cheshire, Magic Mirror Hire for my wedding in North West, Magic Mirror Hire for my wedding in Wirral, Magic Mirror Hire for my wedding in Preston, Magic Mirror Hire for my wedding in North West, Magic Mirror Hire for my wedding in Cumbria, Magic Mirror Hire for my wedding in Wales, Magic Mirror Hire for my wedding inLiverpool, Magic Mirror Hire for my wedding in Manchester, Magic Mirror Hire for my wedding in Chester, Magic Mirror Hire for my wedding in Preston, Magic Mirror Hire for my wedding in Maghull, Magic Mirror Hire for my wedding in Aintree, Magic Mirror Hire for my wedding in Ormskirk, Magic Mirror Hire for my wedding, Cheshire Photo Mirror Hire, Cheshire Event Hire Company, Selfie Mirror Hire Lpool, Selfie, Mirror, Hire, Liverpool, Wirral, Wigan, Chester, Cheshire, Northwich, Manchester, Lancashire, Aintree, Maghull, Ormskirk, West Derby, Preston, Magic Photo Mirror Cheshire, Magic Selfie Mirror Liverpool, Looking to Hire a Magic Mirror, Selfie Mirror Hire Prices Liverpool, Magic Mirror Rental Prices, How much to hire a photo mirror, Magic Mirror Hire Liverpool, Magic Mirror Hire Chester, Magic Mirror Hire Preston, Magic Mirror Hire Lancashire, Magic Mirror Hire North West, Magic Mirror Hire Lancs, Magic Mirror Hire Aintree, Magic Mirror Hire Lpool, Magic Mirror Hire Cheshire, Magic Mirror Hire Wirral, Magic Mirror Hire Manchster, Magic Mirror Hire Haydock, Magic Mirror Hire Formby, Magic Mirror Hire Southport, Magic Mirror Hire, Selfie Photo Mirror Hire, Selfie Photo Mirror Hire Liverpool, Selfie Photo Mirror Hire Chester, Selfie Photo Mirror Hire Wirral, Selfie Photo Mirror Hire Cheshire, Selfie Photo Mirror Hire Aintree, Selfie Photo Mirror Hire Maghull, Selfie Photo Mirror Hire, Liverpool, Selfie Photo Mirror Hire, Maghull, Selfie Photo Mirror Hire, preston, Selfie Photo Mirror Hire Chorley, Selfie Photo Mirror Hire Merseyside, Selfie Photo Mirror Hire North West, Selfie Photo Mirror Hire Lancashire, Selfie Photo Mirror Hire Cheshire, Selfie Photo Mirror Hire Wigan, Selfie Photo Mirror Hire Ormskirk, Selfie Photo Mirror Hire North West, Selfie Photo Mirror Hire Cheshire, Magic Selfie Mirror Hire Liverpool, Magic Selfie Mirror Hire Cheshire, Magic Selfie Mirror Hire Liverpool, Magic Selfie Mirror Hire Manchseter, Magic Selfie Mirror Hire Wirral, Magic Selfie Mirror Hire Bromborough, Magic Selfie Mirror Hire Chester, Magic Selfie Mirror Hire Wigan, Magic Selfie Mirror Hire Warrington, Magic Selfie Mirror Hire Cheshire, Magic Selfie Mirror Hire North West, Magic Selfie Mirror Hire Manchester, Magic Selfie Mirror Hire ,