Special Offer - Free Guest Book and an additional Print for a limited time only! - 3 Hour Hire: £395
Magic Mirror set up with all the props for fun! - Unlimited Shoots (2 prints per Photo-Shoot & Free Guest Book)

Magic Mirror

Its new!

Its Fun!

Its Entertaining!

Contact Alex or Simon on 07803 417277 for more information.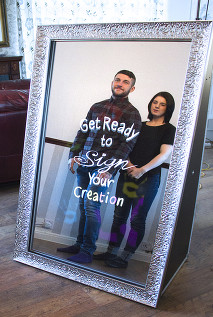 How Does The Magic Mirror Work? As soon as the guests approach the Mirror, they will be amazed by this new technology. The guest will be able to touch the mirror and take their photos, while the mirror kindly speaks to them and gives the guests compliments and leads them through the fun workflow.The guest will be able to sign their picture on the mirror.

The Mirror Workflow, Animations, and Photo Layout are fully customisable to your liking. We can upload your photos to Email, Facebook, Twitter & Instagram upon your request. At the end of the event we will present to you a USB pen-drive with all the pictures taken during for your event to share and distribute as you please with friend and family.

www.magic-mirror-booth.co.uk For all your Wedding or Event needs.
Our new Magic Photo Mirror is a great alternative to the traditional Photo Booth. The Magic Mirror is sure to have the WOW FACTOR at any Wedding, Party, Prom or Celebration.
We offer the Magic Mirror Photo Booth for Corporate Events, Trade Shows, Private Events, Fund Raisers and Product Launches or any other Special Occasion. Get in touch with us today to find out more
The Selfie MirrorJourney...

During your photo session, the magic mirror photo booth gives you compliments and leads you through the fun. There is an option for a clapping and screaming contest and the option to sign the mirror before your photo is printed for you to share with your friends and family. Ask for more details.
Fully Customised

The Magic Mirror Photo Booth presentation and animations can be customised to suit your event.
Please let us know your ideas and we will do our best to accommodate. Or, just leave it to us!
The Magic Mirror Photo Booth captures a full length head to toe image. Stand as close or as far away as you need to to take fit as many people in the picture as possible. We find you can get 6 people to 12 people in a photo-shoot depending the distance you stand away from the mirror. We have had up to 20 people in one picture. Our Selfie Mirror is the full size version - 5.5ft Tall x 3.5 ft Wide. Some other Mirrors are only half the size, ask before you book!

Full Length Photos
The Magic Mirror Photo Booth captures a full length head to toe image. Stand as close or as far away as you need to to take fit as many people in the picture as possible.
Single or multiple shots
Choose to have one full length portrait 6×4″ print or have multiple portraits on one print. You can choose in the settings of the Magic Mirror Booth how you want multiple prints to be laid out.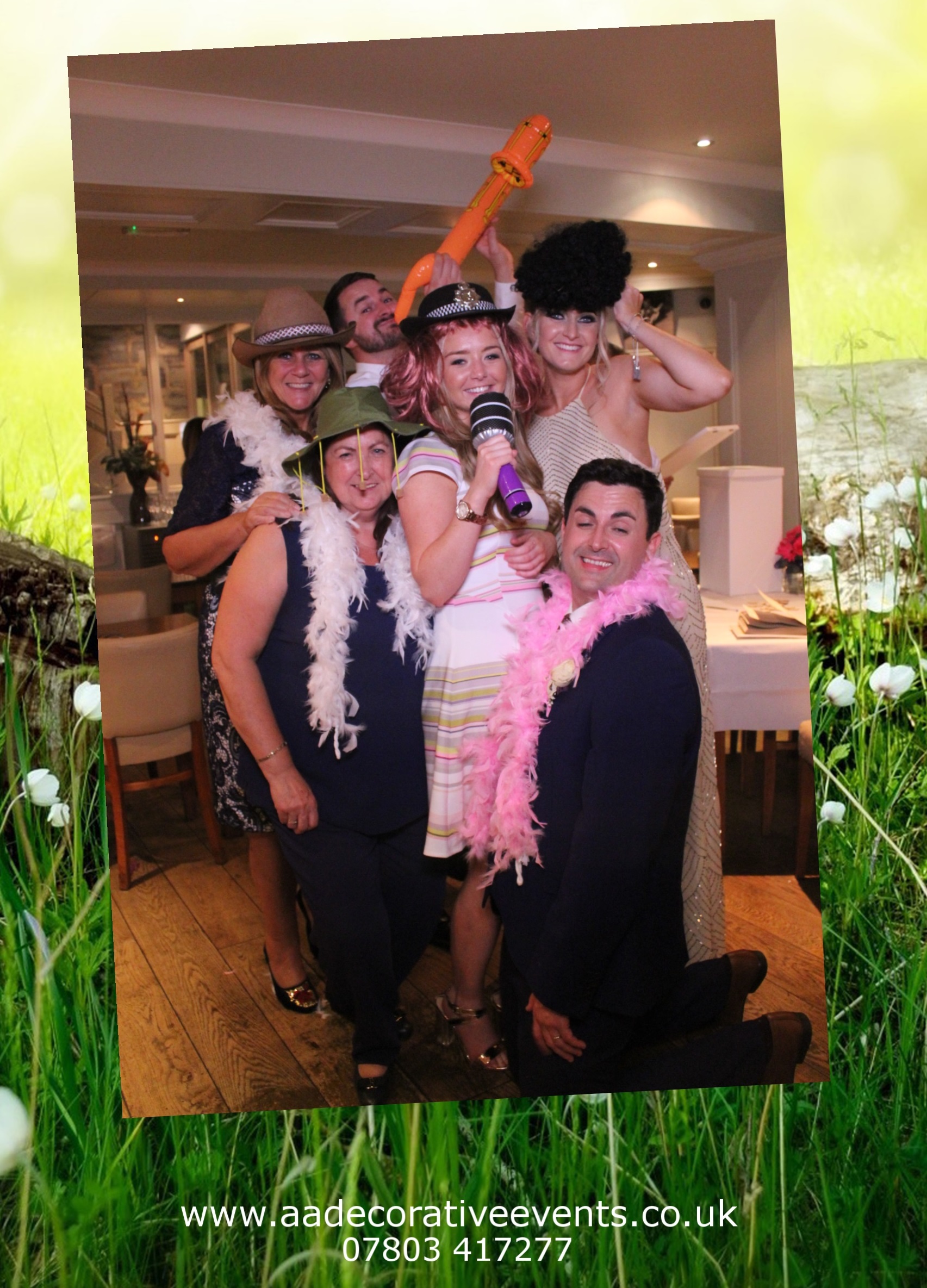 Touch Screen Signing
After taking your single or multiple photos, you can scribble a message or sign your name using the touch screen, mirror booth paint brush, or add a variety of stamps.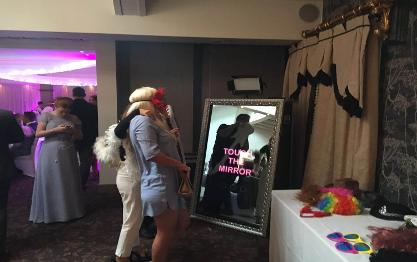 Customise Your Photo
Before your event, you can customise your photos to include a template of your choice, a message of your choice, and add a logo to your images too. All is possible through the easy access admin menu on your Magic Photo Mirror Booth.
The Magic Photo Mirror is the upcoming attraction of all events, and is already proving to be increasingly popular at weddings. Unlike a traditional photo booth, you can interact with this full length touch screen mirror to take a single or multiple photos.
The Magic Mirror is pre-loaded with animations and sounds to make using the Mirror a fun experience. With the paint feature, users can also make their own art on the mirror using the touch screen paint brush.
Tags: Magic, Mirror, Hire, Liverpool, Prices, Selfie, Photo, Booth, Wirral, Cheshire, Lancashire, Photo Mirror, Selfie Mirror, Magic Mirror, Magic Photo Mirror, Magic Selfie Mirror, Photo Mirror, Magic Photo Mirror, Touch Screen Mirror, Magic Photo Mirror Hire, Magic Mirror Hire, Selfie Mirror Hire, Selfie Photo, Selfie Photo Mirror Hire, Magic Mirror Hire, Magic Photo Mirror, Magic Selfie Mirror, Magic Photo Selfie Mirror, Magic Mirror Hire Prices, Magic Mirror Rental Prices, Selfie Mirror Prices, Selfie Mirror Hire Price, Magic Photo Mirror Hire Price, Selfie Mirror Hire, How Much to hire a Magic Mirror, How mUCH TO HIRE A Magic Selfie Mirror, Liverpool, Chester, Wirral, Cheshire, Manchester, Preston, Selfie Mirror Liverpool, Se
lfie Mirror Hire Liverpool, Selfie Mirror Hire Price, Selfie Mirror Rental, Selfie Mirror Hire Price Liverpool, Selfie Mirror Hire Manchester, Selfie Mirror Hire Wirral, Selfie Mirror Hire Cheshire, Selfie Mirror Rental Price Liverpool, Selfie Mirror Rental in Liverpool, Selfie Mirror Hire Wirral, Selfie Mirror Hire North West, Magic Mirror Hire for my Party, Magic Mirror Hire for my event, Magic Mirror Hire for my Wedding, Magic Mirror Hire for my party in liverpool, Magic Mirror Hire for my birthday party, Magic Mirror Hire for my wedding in Wirral, Magic Mirror Hire for a Prom Night, Magic Mirror Hire for my wedding in cheshire, Magic Mirror Hire for my wedding in North West, Magic Mirror Hire for my wedding in Wirral, Magic Mirror Hire for my wedding in Preston, Magic Mirror Hire for my wedding in North West, Magic Mirror Hire for my wedding in Cumbria, Magic Mirror Hire for my wedding in Wales, Magic Mirror Hire for my wedding inLiverpool, Magic Mirror Hire for my wedding in Manchester, Magic Mirror Hire for my wedding in Chester, Magic Mirror Hire for my wedding in Preston, Magic Mirror Hire for my wedding in Maghull, Magic Mirror Hire for my wedding in Aintree, Magic Mirror Hire for my wedding in Ormskirk, Magic Mirror Hire for my wedding, Cheshire Photo Mirror Hire, Cheshire Event Hire Company, Selfie Mirror Hire Lpool, Selfie, Mirror, Hire, Liverpool, Wirral, Wigan, Chester, Cheshire, Northwich, Manchester, Lancashire, Aintree, Maghull, Ormskirk, West Derby, Preston, Magic Photo Mirror Cheshire, Magic Selfie Mirror Liverpool, Looking to Hire a Magic Mirror, Selfie Mirror Hire Prices Liverpool, Magic Mirror Rental Prices, How much to hire a photo mirror, Magic Mirror Hire Liverpool, Magic Mirror Hire Chester, Magic Mirror Hire Preston, Magic Mirror Hire Lancashire, Magic Mirror Hire North West, Magic Mirror Hire Lancs, Magic Mirror Hire Aintree, Magic Mirror Hire Lpool, Magic Mirror Hire Cheshire, Magic Mirror Hire Wirral, Magic Mirror Hire Manchster, Magic Mirror Hire Haydock, Magic Mirror Hire Formby, Magic Mirror Hire Southport, Magic Mirror Hire, Selfie Photo Mirror Hire, Selfie Photo Mirror Hire Liverpool, Selfie Photo Mirror Hire Chester, Selfie Photo Mirror Hire Wirral, Selfie Photo Mirror Hire Cheshire, Selfie Photo Mirror Hire Aintree, Selfie Photo Mirror Hire Maghull, Selfie Photo Mirror Hire, Liverpool, Selfie Photo Mirror Hire, Maghull, Selfie Photo Mirror Hire, preston, Selfie Photo Mirror Hire Chorley, Selfie Photo Mirror Hire Merseyside, Selfie Photo Mirror Hire North West, Selfie Photo Mirror Hire Lancashire, Selfie Photo Mirror Hire Cheshire, Selfie Photo Mirror Hire Wigan, Selfie Photo Mirror Hire Ormskirk, Selfie Photo Mirror Hire North West, Selfie Photo Mirror Hire Cheshire, Magic Selfie Mirror Hire Liverpool, Magic Selfie Mirror Hire Cheshire, Magic Selfie Mirror Hire Liverpool, Magic Selfie Mirror Hire Manchseter, Magic Selfie Mirror Hire Wirral, Magic Selfie Mirror Hire Bromborough, Magic Selfie Mirror Hire Chester, Magic Selfie Mirror Hire Wigan, Magic Selfie Mirror Hire Warrington, Magic Selfie Mirror Hire Cheshire, Magic Selfie Mirror Hire North West, Magic Selfie Mirror Hire Manchester, Magic Selfie Mirror Hire ,